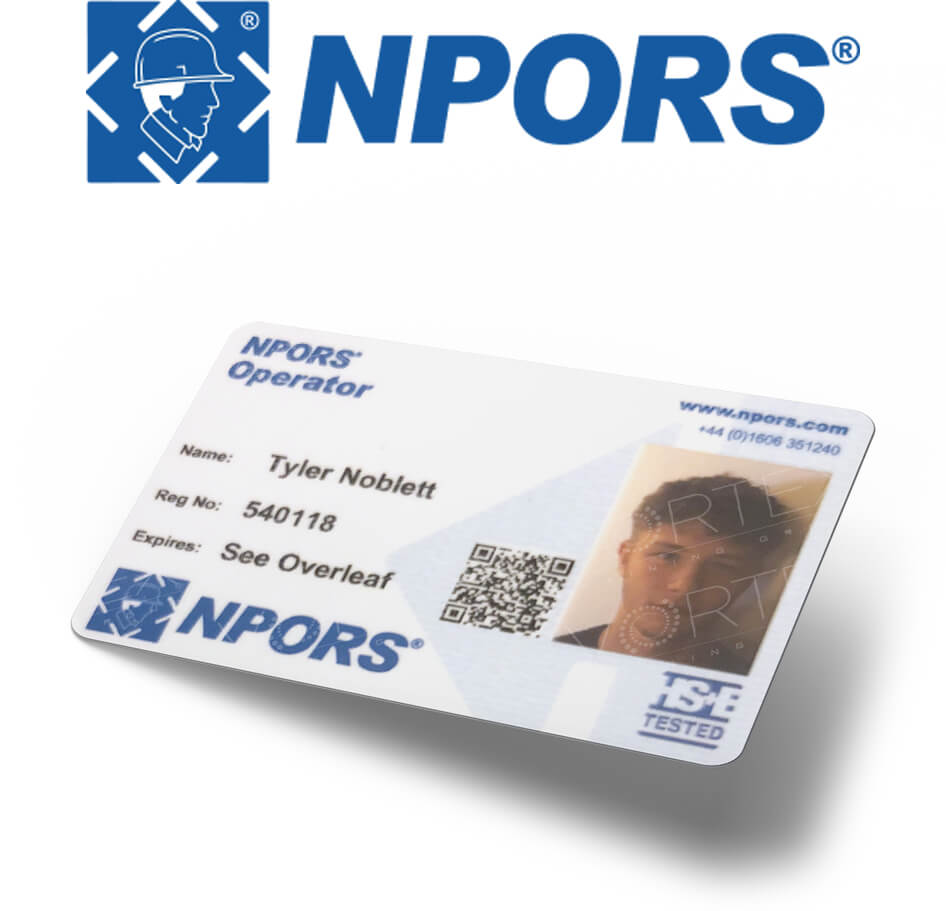 NPORS (National Plant Operators Registration Scheme) is one of the UK's leading accreditation and registration bodies. It offers a range of onsite training and assessments that ensure operators of any form of machinery are fully qualified and can competently protect their safety and the safety of others.

At the Vortex Training Group, we facilitate the delivery of onsite NPORS courses throughout the UK. All training programmes are designed to accommodate your needs and working environment.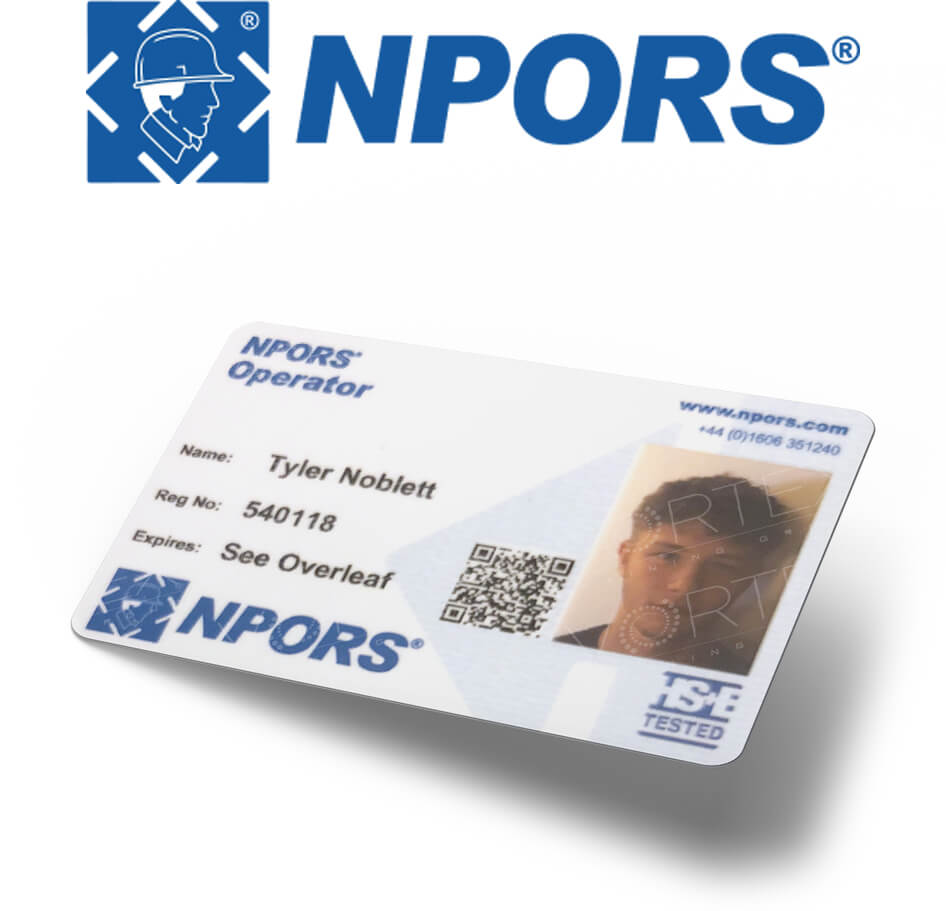 We can help you find the right course for you and your workforce.
Health & Safety Related Courses


Plant Mover – Non Operational Duties
Confined Spaces – Low Risk
Confined Spaces – Medium Risk
Confined Spaces – High Risk
Earthmoving Machinery Courses

Micro Excavator 360° up to 1 Tonne

Forward Tipping Mini Dumper

Transportation Courses


Excavation Marshal - Banksperson

Refuse Collection Vehicle

Multi Lift & Drop – Hook Loader Vehicle

All- Terrain Vehicle Sit Astride

All- Terrain Vehicle Sit in

All- Terrain Vehicle Multi Drive

Tipping Bodies Including Demountables

Lift Trucks Courses


Industrial Counterbalance Lift Truck

Telescopic Handler Suspended Loads

Cranes / Lifting Courses


Marine Knuckle Boom Crane

Rigging and Fleeting Loads Lift Planner

Rigging and Fleeting Loads

Overhead Container Gantry Crane

Remote Control Tower Crane

Accessing Equipment Courses


Small Equipment Courses


Abrasive Wheels - Hand Held Petrol Driven Cut off Saw

Concrete Cutting Chainsaw

Chainsaw – Maintenance and Cross Cutting

Street Works Courses


Miscellaneous Equipment Courses


Horizontal Directional Drilling Rig

Static Concrete Placing Boom